WingTsun-ChiKung Classes Vancouver
Well-being - Health - Balance
WingTsun-ChiKung is based on the original LeungTing-WingTsun forms, especially the Health Siu-Nim-Tau form focussing in the beginning on muscle extension and breathing exercises.
The well known ChiKung Master Professor Chu Hok Ting - the living treasure of China - describes the WingTsun system of Grandmaster Leung Ting as one of the most effective ChiKung systems of all.
WingTsun-ChiKung, a system of healing movements to increase the conscious awareness of deficits in the muscular balance in your body under special consideration of pain management.
Find more information about WingTsun-ChiKung by clicking here.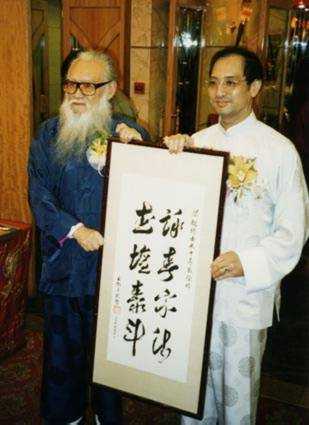 Upcoming ChiKung Classes in Vancouver, BC:
1. Wednesday, February 27th 2008, 7-10pm (Siu-Nim-Tau, 1st form)
2. soon to be announced (Cham-Kiu, 2nd form)
NO fee for members of our school. NO membership required for guests. Guests pay only a drop-in fee of $20 per evening. Everyone is welcome!
Regular Wing Tsun Kung Fu Group Classes resume as always on
Mondays & Wednesdays, 7-10pm (except holidays).
Complete information about our Wing Tsun Kung Fu School can be
found at the special web site www.FreeSelfDefenseClasse.com.
Please feel free to e-mail us your questions.