W

ing Tsun
A game of Chess for Body and Mind - Philosophy in Action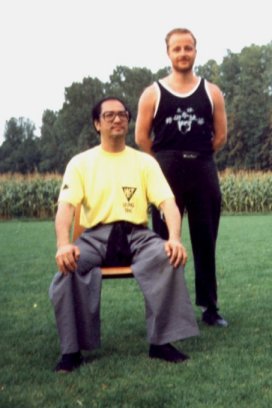 Wing Tsun Kung Fu grew out of the Taoist tradition in eastern thinking. In Chinese philosophy, "Tao" means "The Way". It signifies life's eternal movement of growing, blooming, fading away and never-ending renewal. To achieve his unity with the Tao, man must become as the Tao: spontaneous, open, simple, and flexible - not hard and arrogant.
When using Wing Tsun in self-defense or applying its principles in every day life, one becomes like a river flowing to the sea. Even if the mountain obstructs the river's flow, it will not be stopped. It will reach its goal naturally, unavoidably, while overcoming all obstacles on the way.
To learn the instinctive use of your body in emergency self-defense situations from books or videos is impossible.
Nor could one describe, no matter how eloquently stated, how students of Wing Tsun experience such fundamental empowerment.
Only patient practice under the attentive supervision of a certified Wing Tsun Kung Fu instructor will soon provide concrete ideas of what is actually achievable.